OTC Markets Stock Exchange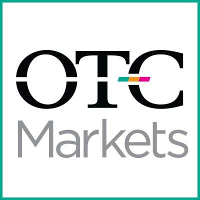 What is OTC?
The OTC Markets group of marketplaces is the leader for Over The Counter (OTC) stocks. OTC stocks are a very popular category of market investments. The marketplace is located in New York, NY and averages more than $500 Million dollars in daily transaction volume. On busier days, investors have exchanged over $1 Billion dollars trading OTC stocks.
Companies listed on the OTC Markets are sometimes referred to as Pink Sheet stocks or Penny Stocks. This is due to the relaxed listing requirements of the stock exchange marketplace compared to the older New York Stock Exchange (NYSE) and other large capitalization exchanges. The minimal requirements make the marketplace popular for start-up companies. The start ups can generate capital to fund their businesses in exchange equity. These young companies normally have a low market capitalization and often a lower price per share. The traditionally low price per share (under $1) is why over the counter stocks are often referred to as penny stocks.
However the companies listed on stock exchange otc are from all market sectors and sizes. Notable companies listed on the OTC Stock Market include Nestle (OTCPK:NSRGY), Siemens (OTCPK:SIEGY), Deutsche Telekom (OTCQX: DTEGY), Heineken (OTCQX:HEINY), and BNP Paribas (OTCQX: BNPQY). Even American based companies are listed on the OTC such as WalMart of Mexico (OTCQX:WMMVY) while the parent company, Wal-Mart Stores Inc., is listed on the NYSE under ticker symbol WMT.
OTC Tools are available on the ADVFN website. We have OTC charts for a visual display of over the counter stock current and historical stock activity. On the over the counter quote pages you can view important trading data like open price, intraday high stock price, intraday low stock price, and closing quote. We also show the average 90 day trading volume as well as outstanding and float share count, if available.
Times and Sales (Latest Trades) is another OTC tool available at ADVFN. You will be able to see the latest 100 transactions for an over the counter stock. OTC Times and Sales will show the trade price, the traded share count, bid price, asking price, and the trade time.
OTC Stock Monitor is one of our most popular otc tools. It will show OTC Markets stocks summarized in a list that streams quotes to your computer or mobile device without any plugins like flash or java. You can add useful columns to the tool such as Intraday change, percent change, current price, today's news for the stock, and many other features all customizable to your preferred tool layout.
All the tools for OTC Markets listed stocks are delayed by at least 15 minutes. With the purchase of a real-time otc stock quotes subscription, your account will see live current stock prices. If you would like a free trial of real time otc stock prices then please contact our customer support (888-992-3836 | help@advfn.com) for the free trial or visiting our products page: