©
In just hours from now, a major event that will set the trend for the currency market for the year 2020, the UK elections will be held. In the face of a Brexit extension, UK prime minister had pushed for an earlier election in the hopes of having a majority conservatives win in the parliament which will make the Brexit deal pass through easily.
As the clock ticks, with barely less than 48 hours to this epochal event, the newest poll by Survation conducted for ITV's good morning Britain show predicts a Boris Johnson win by 14 pts. ahead of Jeremy Corbyn's Labour party. The Brexit deal seemed to give the conservatives an edge as it accounted for 32% of the vote decision while NHS gave Labour party a slight edge. On the overall, a majority vote of 42% was predicted for the conservatives while Labour had 28%.
Market Reaction as the Clock Ticks
Optimism looms in the market as the prediction of a conservatives win will ease Britain's exit from Europe by January 31 deadline.
The EUR/GBP pair continued to fall till the early hours of today breaking the 0.8411 trend line targeting the 0.8149 resistance level. GBP/USD pair rebounded to consolidate briefly targeting 1.3381 resistance levels. Technical analysis within a 4-hour MACD shows that both pairs may likely touch down. CAD edged slightly higher advanced by USMCA news but yet to consolidate gains.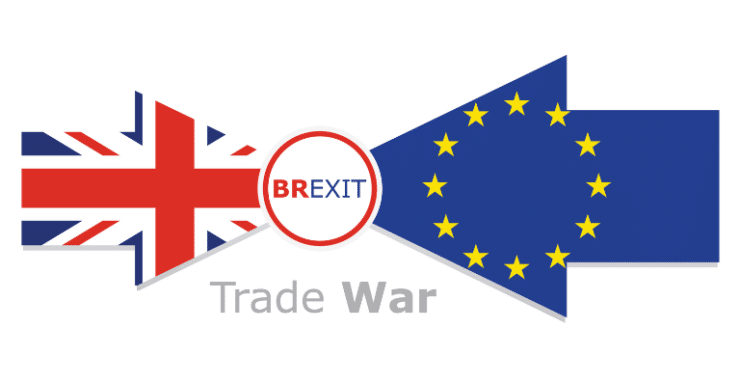 The USD against a basket of five major currencies held steady awaiting FOMC's minutes due out tomorrow.
Against a basket of currencies, NZD's dominance is the highest. Sterling also gained momentum firmed up by approaching UK elections.
The safe-haven, the Japanese yen, and Swiss franc remain pressured as major events that will shape the market for 2020 are been anticipated.
On the Asia side, significant market activity wasn't recorded as most currency pairs held steady within a day's range.
In the Asian stock market, not so much activity was recorded being weakened by recently released Chinese PMI numbers.
Most of the indexes closed a little lower while US stocks rose swiftly after Friday's release of US non-farm payroll reports. The outcome of the December 15 deadline set by the US for the signing of a preliminary trade pact will determine the week's direction and even further into the year 2020.
Also due out later in the week is UK GDP figures and ZEW released out of Germany.
Source: https://learn2.trade
CLICK HERE TO REGISTER FOR FREE ON ADVFN, the world's leading stocks and shares information website, provides the private investor with all the latest high-tech trading tools and includes live price data streaming, stock quotes and the option to access 'Level 2' data on all of the world's key exchanges (LSE, NYSE, NASDAQ, Euronext etc).