ALYI – ALTERNET SYSTEMS Turning Hemp Into Stronger Lighter Cars And More Powerful Batteries
September 23, 2019 -- InvestorsHub NewsWire -- via BioResearch Alert --
Sep. 22, 2019 2:54 PM ET|About: Alternet Systems, Inc. (ALYI)



A recent article covering Alternet Systems, Inc. (ALYI: OTC)titled, "ALYI Strikes Rich New Vein in Global UBER & Lyft Rideshare Market And Developing New Hemp Battery 4X More Power Than Lithium" appears now to be just the tip of a potentially very large iceberg. The article starts out with the highlights:
Rideshare market is over $50 billion and projected to reach $220 billion by 2025.
ALYI is beginning to mass produce Revolt Electric Sidecar Motorcycles for single passengers that have far less weight to transport and are more cost-effective than cars with too many unused seats and excess weight.
ALYI is targeting developing-nation markets and also U.S. and developed nations as rideshare industry shifts toward smaller, more efficient vehicles like ReVolt Electric Motorcycles with single passenger sidecar.
ALYI announced agreements to manufacture first $20 million of $50 million in ReVolt Electric Sidecare Motorcycles to be used in Nairobi, Kenya. Sales potential is explosive.
ALYI developing breakthrough Hemp Battery 4X more power than Lithium.
ALYI market capitalization is only $2.2 million.
UBER, Lyft, and the host of other competitors providing rideshare services are enjoying powerful new growth. As the industry grows, new business models will surface that utilize the most efficient transportation modes. Achieving lower costs is one of the biggest driving forces that will determine success to the industry. Alternet is preparing to enjoy one of the First-To-Market advantages with their crowd pleasing, low-cost, ReVolt Electric Motorcycle Sidecar that offers efficient, low-cost, single passenger seating with no wasted seats.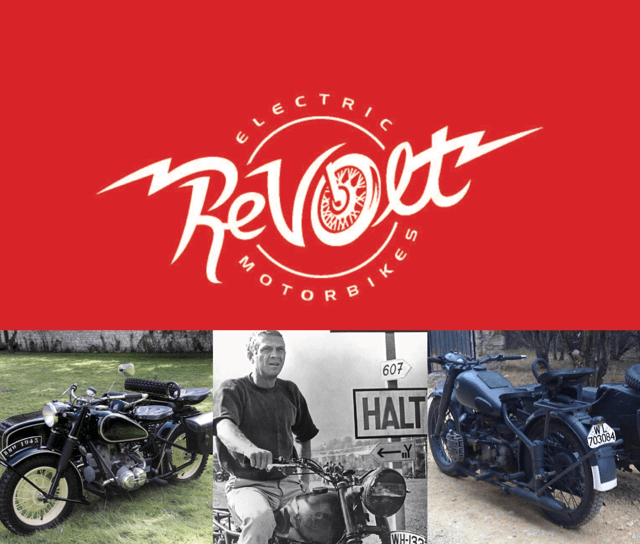 ALYI's electric vehicle focus today is on selling to shared ride vendors in Africa, not individual consumers. The transportation trend in Africa points toward consumers adopting shared rides as the primary means of transportation in the future and never adopting a widespread privately-owned vehicle custom. ALYI is a leader in targeting the African shared ride trend with electric vehicles.
Transparency Market Research says,"The global ride sharing market is primarily driven by the inability to own a vehicle predominantly among mid- and lower-income group population. Asia Pacific and Latin America account for a significantly lower number of vehicles per 1000 persons. Ride-sharing offers the users a sense of owning a vehicle at a much lower cost than owning one. Therefore, consumers are preferring ride-sharing services. High volatility in fuel prices, rising traffic congestion, increasing working class population demands for daily commute in urban areas of major countries, supplemented by limited provision of public transit support in some countries and supportive government initiatives for expansion of ride-sharing activities are fueling the global ride-sharing market. Additionally, factors such as rise in daily commute to work places in urban areas and increased need to save fuel, which is wasted in such congestions, by providing a ride to commuters and colleagues heading along the same route are anticipated to fuel the global ride-sharing market."
African Electric Vehicle Assembly Plant and Initial $20 Million Order
ALYI's ReVolt Electric Motorcycle with side car is a sound and logical entry fit for the Africa. Specifically, it's a good fit for the shared vehicle market where motorcycle taxis are already a culturally accepted norm. Better yet, with a local assembly plant, ALYI can contribute to the local economy helping to improve future consumer purchasing power.
Accordingly, ALYI has entered into an LOI to establish an electric vehicle assembly plant in Kenya for producing first electric motorcycles and later additional electric vehicle models all for distribution through the African continent. The intended agreement to result from the LOI includes an initial $20 million order of 2,000 ReVolt Electric Motorcycles to be assembled in the new assembly plant.
A study published by Arizona State University shows that urban populations such as Kenya in Africa cannot afford ownership of motorized transportation and are therefore ripe for ridesharing in low-cost, sidecar electric motorcycles. Kenya has a population exceeding 52 million. Most of the 1.2 billion African population cannot afford vehicle ownership and are also excellent target users for inexpensive rideshare using low-cost electric motorcycle sidecars for transportation.
Armed with the knowledge that the problem of inefficient vehicles with too many seats going unused and excess weight is a global problem encompassing developed nations even like the U.S., Alternet also plans to offer their really cool and hip ReVolt Electric Motorcycle with passenger sidecar to users in the United States and other developed nations.
Randell Torno, Alternet's Chairman and CEO says, "The African Strategy is just one of ALYI's initiatives. ALYI continues with its existing initiatives to improve the efficacy of the prevalent use of lithium as a material for batteries. ALYI also continues with its current initiatives to have hemp utilized as a better resource for energy storage than lithium or other currently utilized materials. ALYI's recent partnership with Nouveau (NOUV) to build a hemp cultivation facility in New York State is well underway. ALYI continues with its existing energy storage innovation efforts in the military sector. In fact, ALYI just filed its 2018 annual financial statement reporting a quarter of a million dollars generating from consulting revenue in the military sector. The African Strategy outlined herein, is a major step forward that both compliments and enhances the company's other initiatives. The African Strategy is not the company's only major new project in the works. Look for a lithium sector related acquisition development in the works to soon be disclosed."
Recently, AlernetSystems, Inc. (ALYI) announced a partnership with Nouveau (NOUV) to develop a prototype car body material from hemp fiber. ALYI confirmed plans to extend its current electric motorcycle manufacturing initiative in Africa - targeting an overall $300 million project opportunity - with the subsequent production of electric delivery vehicles. ALYI's electric delivery vehicle plans call for a vehicle produced from hemp fiber utilizing a hemp battery. NOUV is a new hemp cultivation company with a strategic focus on developing innovative industrial uses for hemp. NOUV is already working with ALYI to provide material for ALYI's hemp battery developments. NOUV also works with Kali-Extracts (KALY) toward the development of proprietary cultivars. The remarkable performance of the hemp battery can be seen on this video demonstration.
Goldman Small Cap Research recently published a podcast interview of ALYI CEO Randell Torno with the CEO of the Africa Development Organization, Libasse Diop Dia. The podcast interview is hosted by Senior Research Analyst Rob Goldman of Goldman Small Cap Research. The two CEO's discuss the industrialization Africa with a focus on the development of clean, sustainable energy. ALYI's $300 million electric vehicle (EV) initiative in Africa is featured in the podcast. ALYI's ongoing hemp supercapacitor initiative is also underlined in the conversation between the two CEO's as a promising clean energy solution in Africa. Mr. Torno goes on in the interview to discuss the need in Africa for delivery vehicles and a plan to fulfill such a need with electric vehicles.
ALYI Speculative Buy Recommendation and $0.09 Price Target
Conclusion
ALYI is currently undiscovered and undervalued and has a very small market cap of about $2.2 million. Armed with large LOI's, the company is expecting to begin reporting sales that are magnitudes greater than their market cap. The share price is exceptionally low now at less than one penny and with the first $20 million order in the bag, shareholders can expect much higher prices in the near future as ALYI appears to have an exceptionally bright future in a very high-growth industry of ride sharing.
Legal Disclosure:
Except for the historical information presented herein, matters discussed in this release contain forward-looking statements that are subject to certain risks and uncertainties that could cause actual results to differ materially from any future results, performance or achievements expressed or implied by such statements. Emerging MicroCaps or BioResearchAlert or its principals may have been compensated for its services. The Information contains forward-looking statements, i.e. statements or discussions that constitute predictions, expectations, beliefs, plans, estimates, or projections as indicated by such words as ''expects,'' ''will,'' ''anticipates,'' and ''estimates''; therefore, you should proceed with extreme caution in relying upon such statements and conduct a full investigation of the Information and the Profiled Issuer as well as any such forward-looking statements.
Disclosure: I/we have no positions in any stocks mentioned, and no plans to initiate any positions within the next 72 hours.

Originally published on Seeking Alpha:

https://seekingalpha.com/instablog/21922151-bioresearch-alert/5354767-alyi-alernet-systems-turning-hemp-stronger-lighter-cars-powerful-batteries
SOURCE: BioResearch Alert