Services:




Corporate stockbroking, primary and secondary capital raising, equity placement, M&A advisory.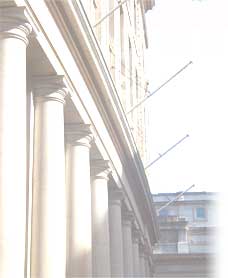 Phone:
+44 (0)207 070 0973
Established in 2008
Throgmorton Street Capital is a boutique investment bank based in the City of London, launched as a specialist corporate broker with full service stockbroking capabilities. Established in 2008, Throgmorton Street Capital blends traditional values with a modern approach offering excellent value, extensive experience and integrity.
The market for growth companies has expanded significantly during the first decade of this century. However Throgmorton Street Capital has perceived a widespread disappointment and dissatisfaction in the service being provided by corporate brokers. For this reason it was decided to establish Throgmorton Street Capital as a corporate broker with a fresh approach to providing a value-for-money service and a high degree of experience and expertise to back this up.
Throgmorton Street Capital's Central Tenets
Value for money : Companies should only pay for the services they want and need. Throgmorton Street Capital provides the core functions of a corporate broker and then offers a wide variety of additional services which are paid for on a job-by-job basis, for which prices are agreed in advance.

Access to a range of investor bases : Growth companies require access to a range of investor bases, each with different characteristics and approaches but which can be adapted to meet specific capital raising requirements. Throgmorton Street Capital has access to investors from all arenas :

Insitutional and large scale portfolio investors
Private equity style investors (including venture houses and VCTs)
Strategic investors (such as corporates and very high net worth investors)
Retail and private investors

Varied methods of finance : Growth companies should consider equity investment alongside innovative methods of finance that come from a wide range of sources such as debt and mezzanine instruments. Throgmorton Street Capital has experience of these forms of fund-raising as well as the contact base to access them.
Balancing the sources of advice : Throgmorton Street Capital has deliberately not chosen to be a Nomad in order to focus its attention on being a dedicated corporate broker. For any company having a separate broker and Nomad allows each role to be performed at the very highest standard by the specialist in that field and fosters truly impartial and balanced advice.
Experience and integrity : An experienced team of advisers is a key advantage for a quoted company. Throgmorton Street Capital's senior executives have been active in the market since the early 1980s and have extensive experience in corporate broking across a wide range of sectors, regions and company types. Furthermore, in contrast to the approach of some other houses, Throgmorton Street Capital's senior executives are involved at all stages in the relationship.